A electric wheelchair that makes it easy to get around anytime, anywhere!
Are you looking for a powerchair that combines style, agility, and portability, all in one? Look no further! 
Comfortable & Convenient for Everyday Use
Designed with both form and function in mind, this neowee Flying Intelligent Series Electric Wheelchair's slim sporty profile is tailor-made for navigating tight indoor spaces, while its sturdy construction and durable mesh back provide the perfect balance of comfort and support for all-day use. And with its spacious padded seat cushion, you'll be able to sit back and relax in style, no matter where your travels take you.
Advanced Operating System
Featuring a well-styled joystick that's expertly designed to make everyday tasks a breeze, this powerful and efficient powerchair is perfect for anyone looking to take their mobility to the next level. With an impressive 22" turning radius and a weight capacity of up to 300 lbs., you'll be able to navigate through tight spaces and crowded areas with ease.
The neowee Flying  Electric Wheelchair Specifications:
Dimension(L*W*H)
 1068x675x1240mm
Sitting height
 430mm
Brake mode
 

Electromagnetic brake

Tire size

 

(front/rear)

 

8"/12"

Load capacity

120kg

Battery capacity

6Ah*2 Lithium battery

Sitting width

465mm

Folded size

(L*W*H)

675x500x965mm

Net weight

37kg

Wheel material

Aviation aluminum

Motor specification

24/250w*2 Brushless motor

Endurance

21km
 Dimensions:
The appearance is exquisite, carefully designed by the famous French team.
The electric wheelchair has the function of automatic folding and manual folding. After folding, it can be moved as conveniently as a suitcase; and it can be put into the back seat or trunk of a car, so it is convenient to carry when traveling;
Equipped with a four-way adjustable multifunctional mesh headrest, the occupant can adjust to the best support position according to the sitting posture;
The backrest is designed with high-elastic mesh surface, which is breathable and comfortable; it integrates the lumbar support function parts and can be adjusted up and down; it can greatly relieve waist fatigue and provide passengers with a comfortable ride;
Equipped with auxiliary push function, the operation is simple and safe, and it is convenient for accompanying personnel to control;
8-inch front universal wheels, with shock absorption function, stronger ability to overcome obstacles and ditch, and excellent driving experience;
The space memory foam cushion can better support and ride more comfortably;
With the automatic parking function of letting go and stopping;
Equipped with rear auxiliary anti-rolling wheel set to avoid uphill and backward tilting, with multiple safety protections;
The joystick can be installed on the left and right armrests to meet the needs of people with different operating habits;
The car body is mainly formed by high-strength aluminum alloy integral die-casting, which is lighter, stronger and more stable;
The foldable footboard allows you to lift and drop the seat safely and easily;
Equipped with a motor release manual device to realize the manual pushing function of wheelchairs;
Equipped with a safety emergency stop button to provide drivers and passengers with comfortable and safe driving protection;
Equipped with two sets of intelligent battery packs, each set of batteries can be used independently, and the accurate coulomb power display will escort you. The battery pack comes with a USB charging interface that can provide temporary power for electronic devices such as mobile phones. The battery is easy to plug and unplug and can be charged separately from the car body.
Nine core advantages
Comfortable and low noise≤55dB
Aluminum alloy frame
Aviation aluminum Lightweight and sturdy
Brushless motor, energy-saving and power-saving
Electromagnetic brake
360 degree intelligent control
Easy folding, Unoccupied
Stable climbing Power off without slipping
Double shock absorption design
Smooth driving on various roads
Anti-tip retractable wheel
Share
View full details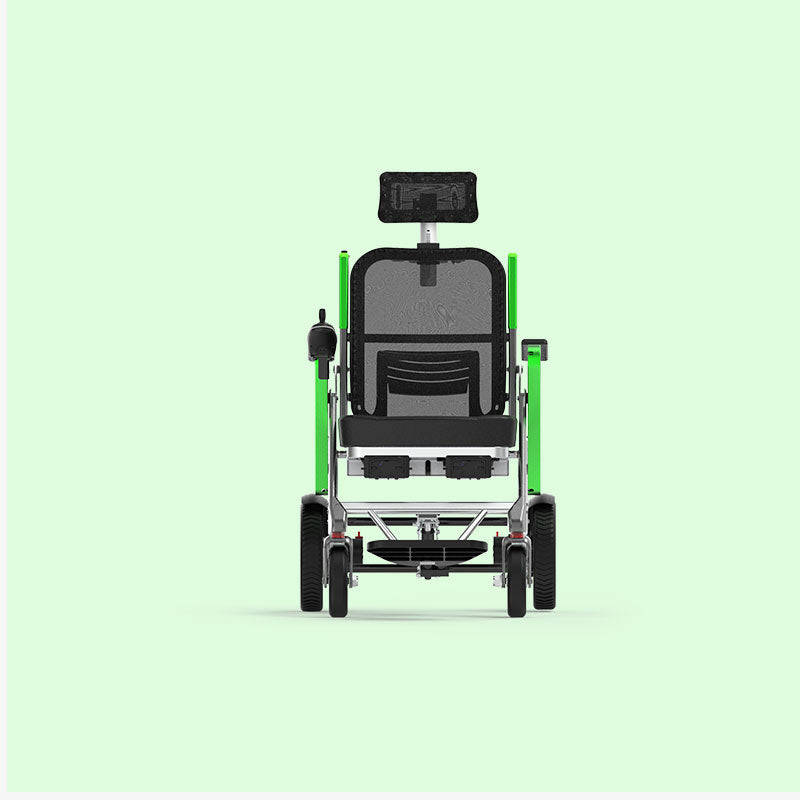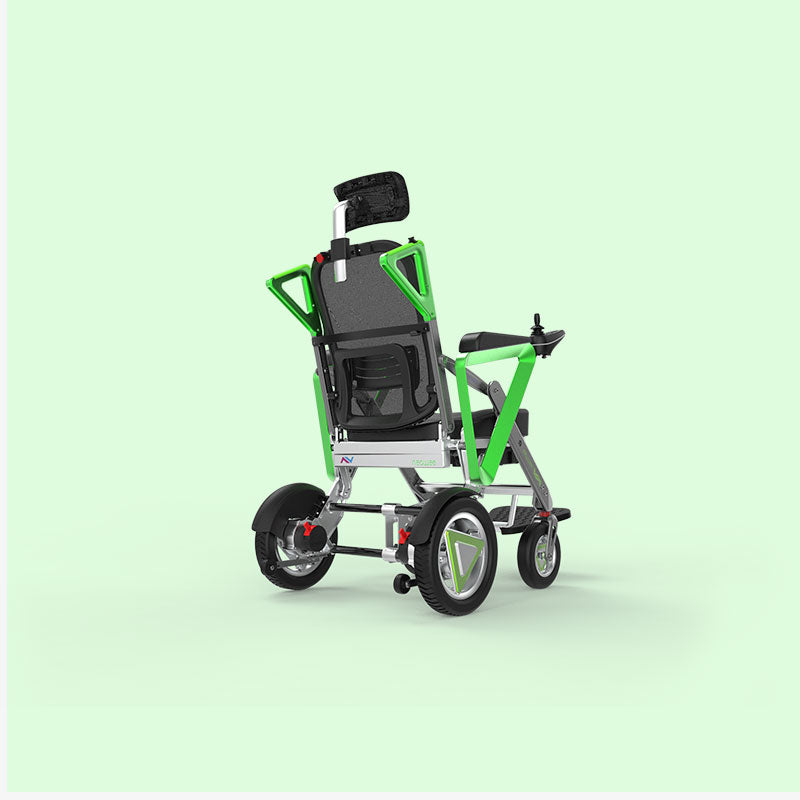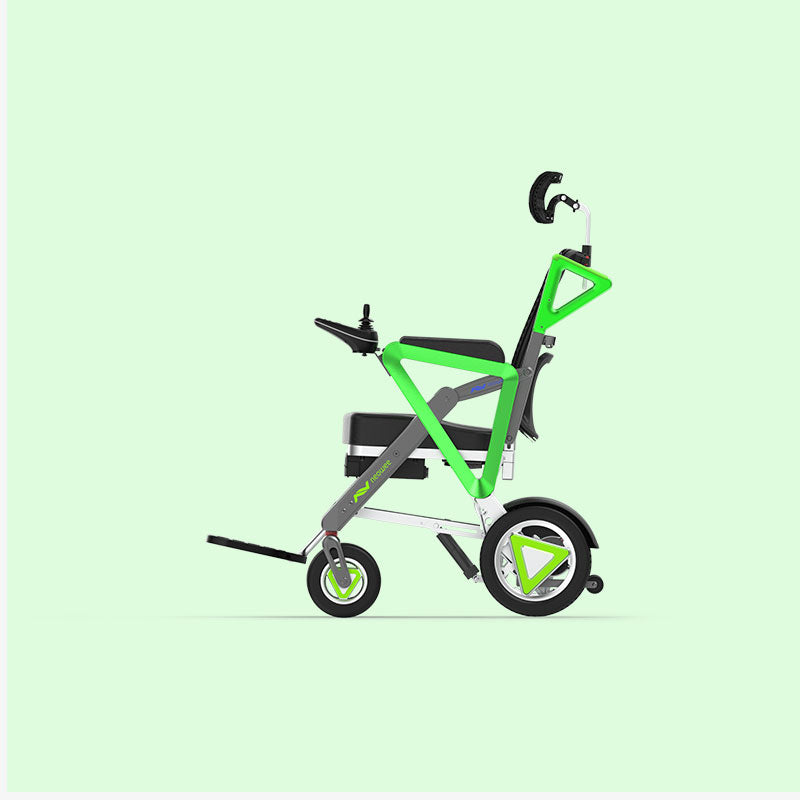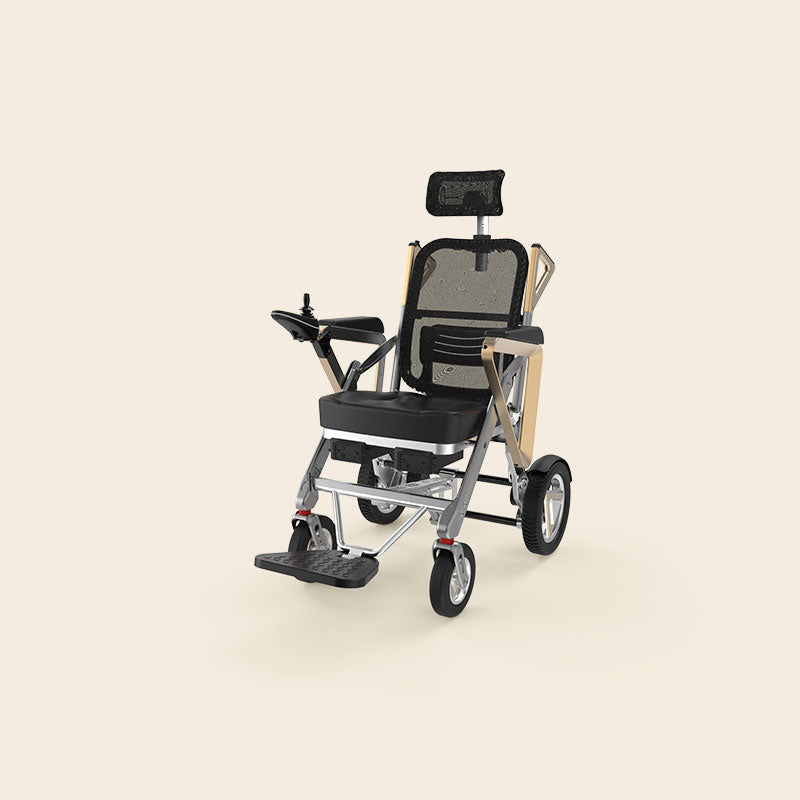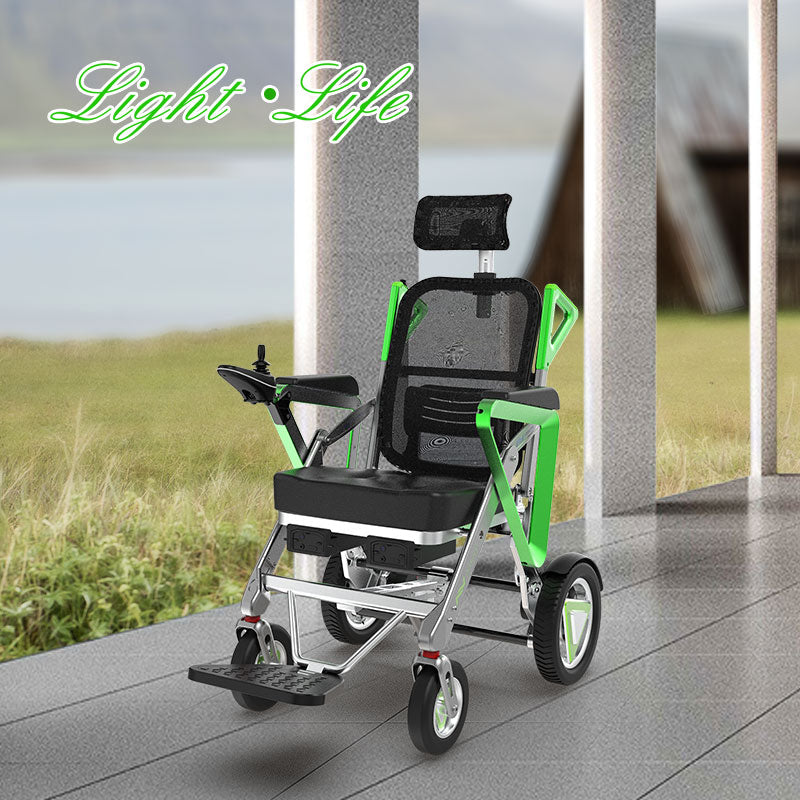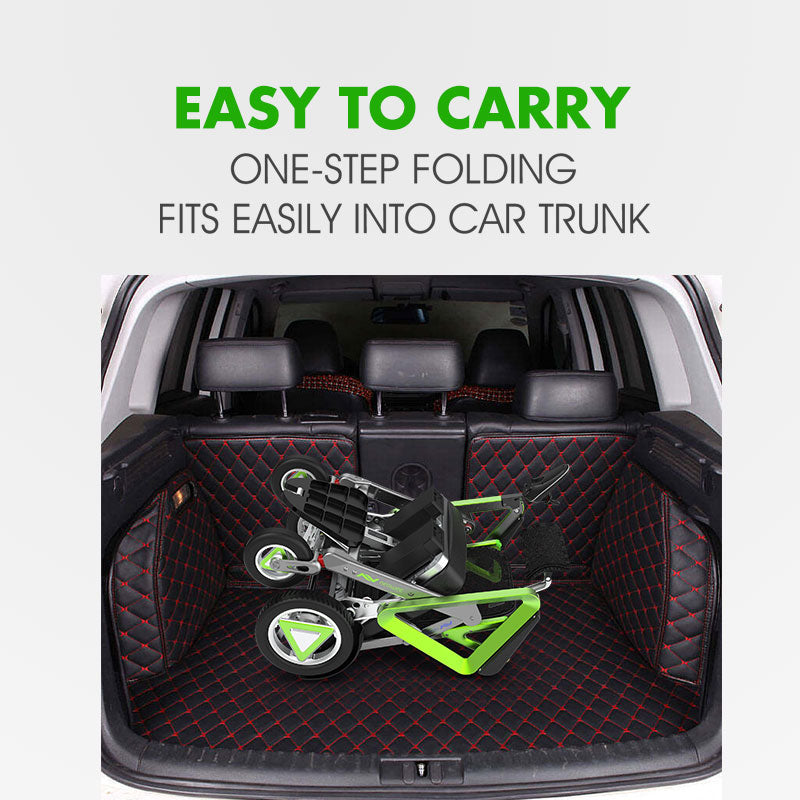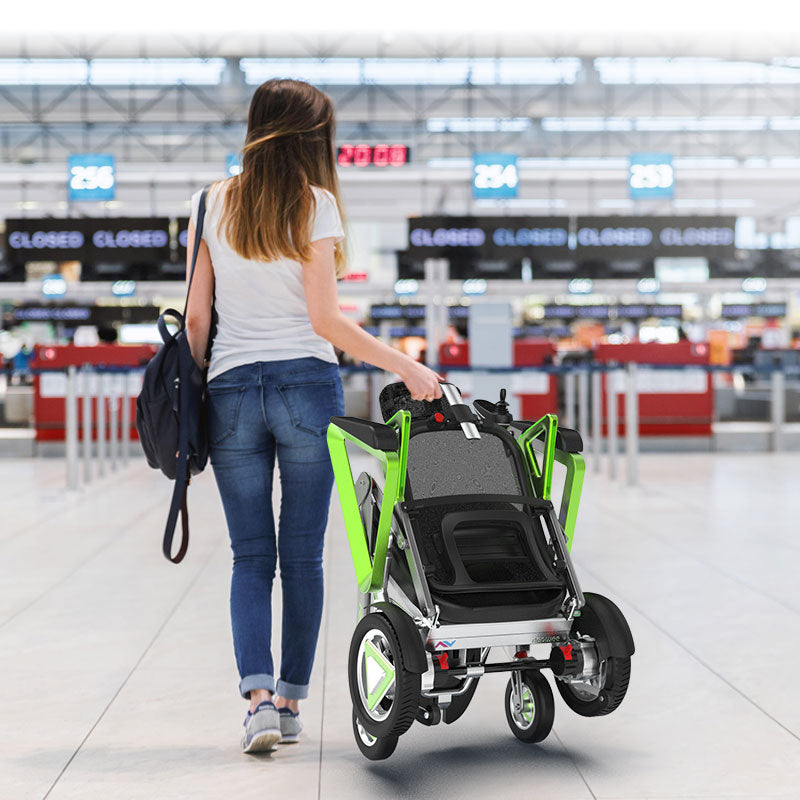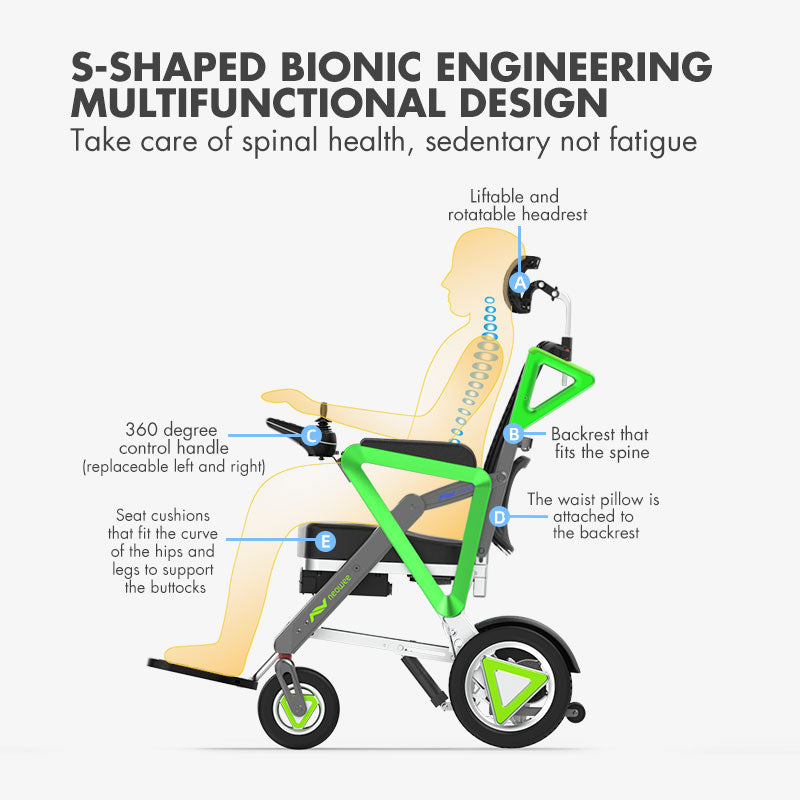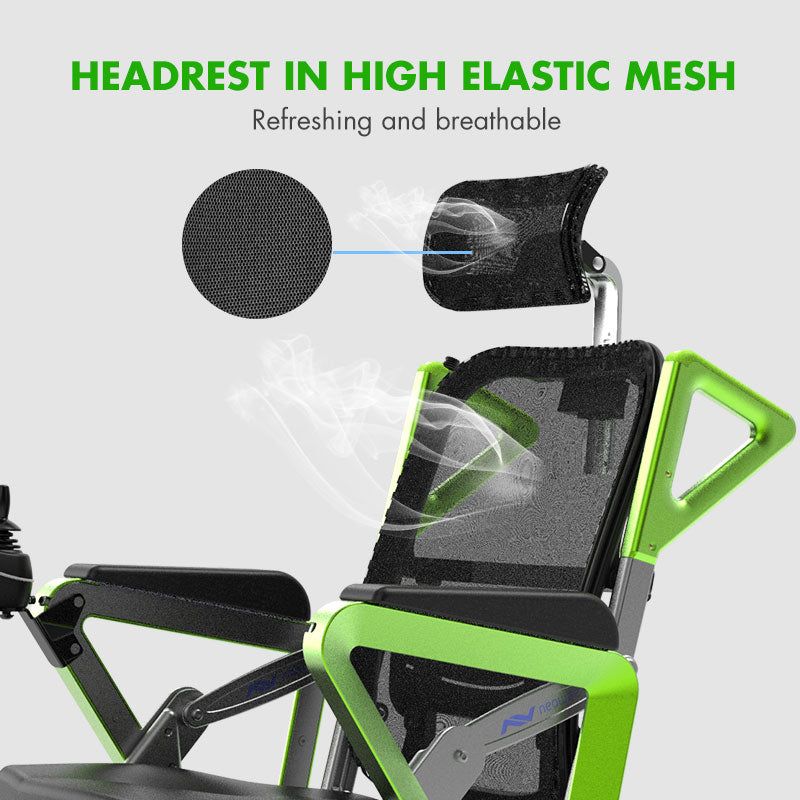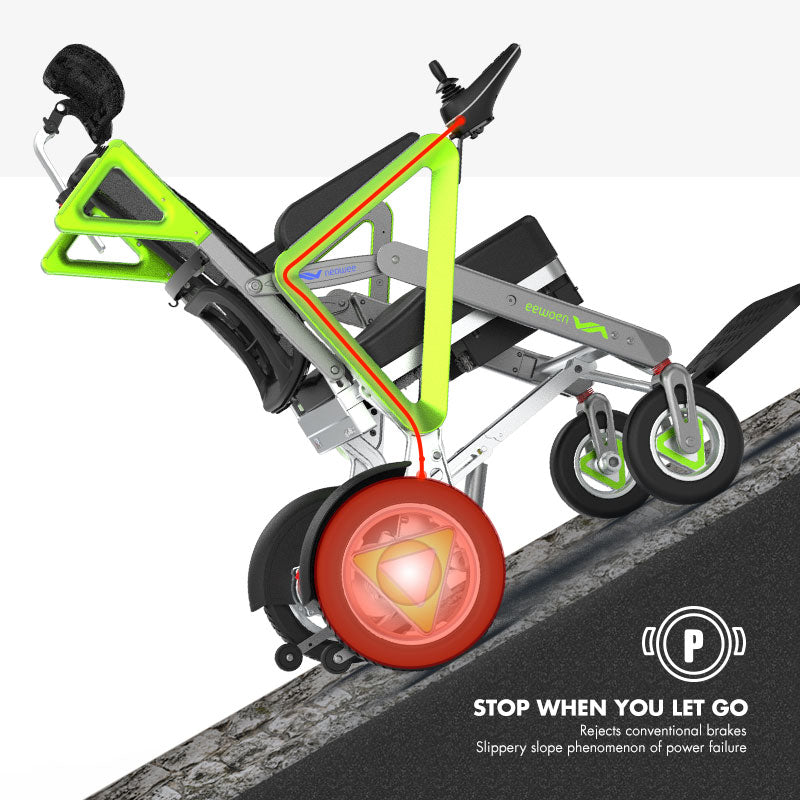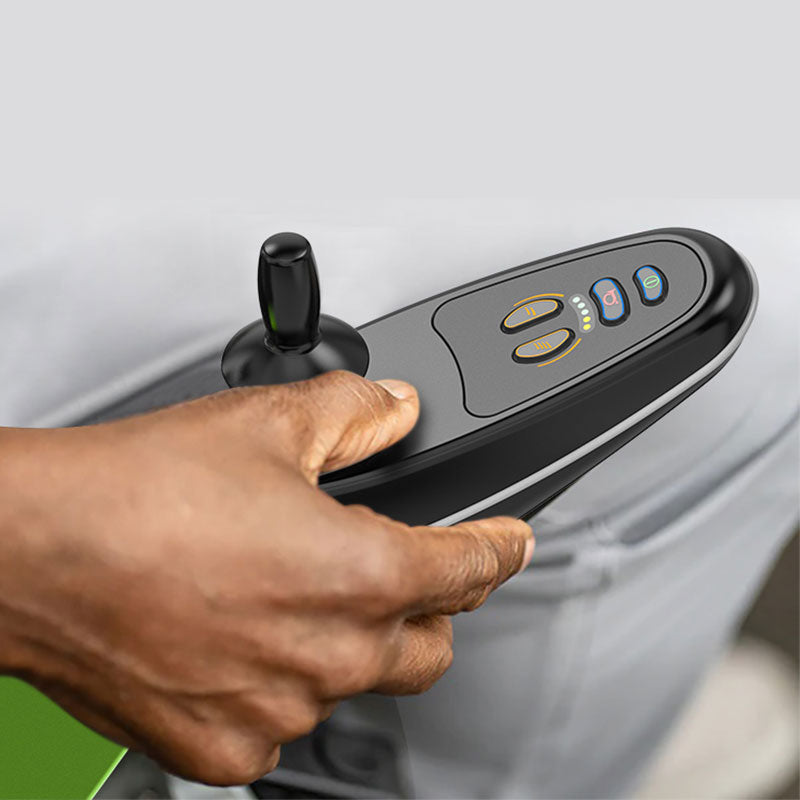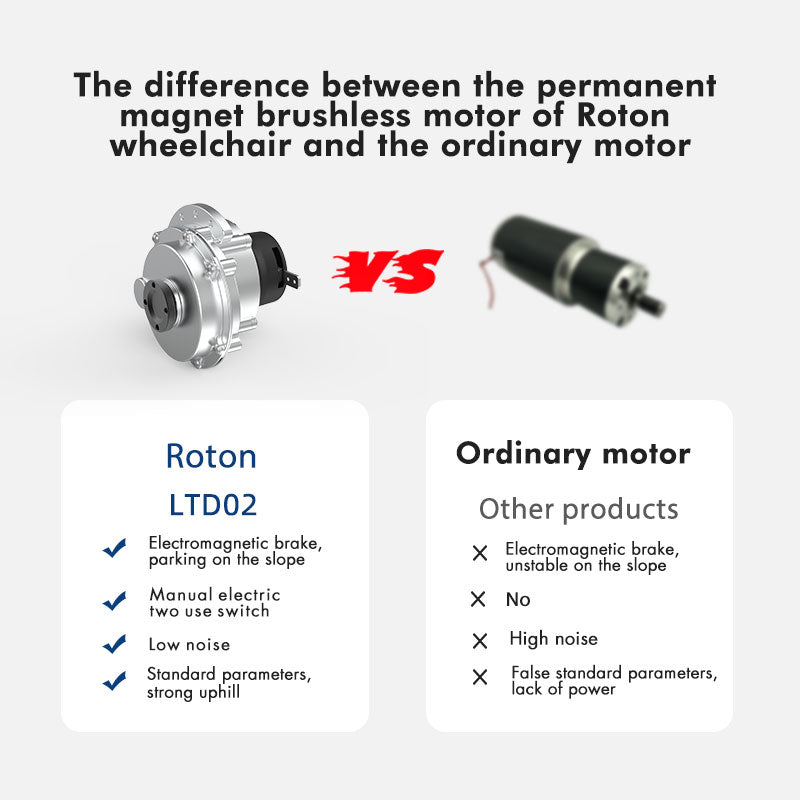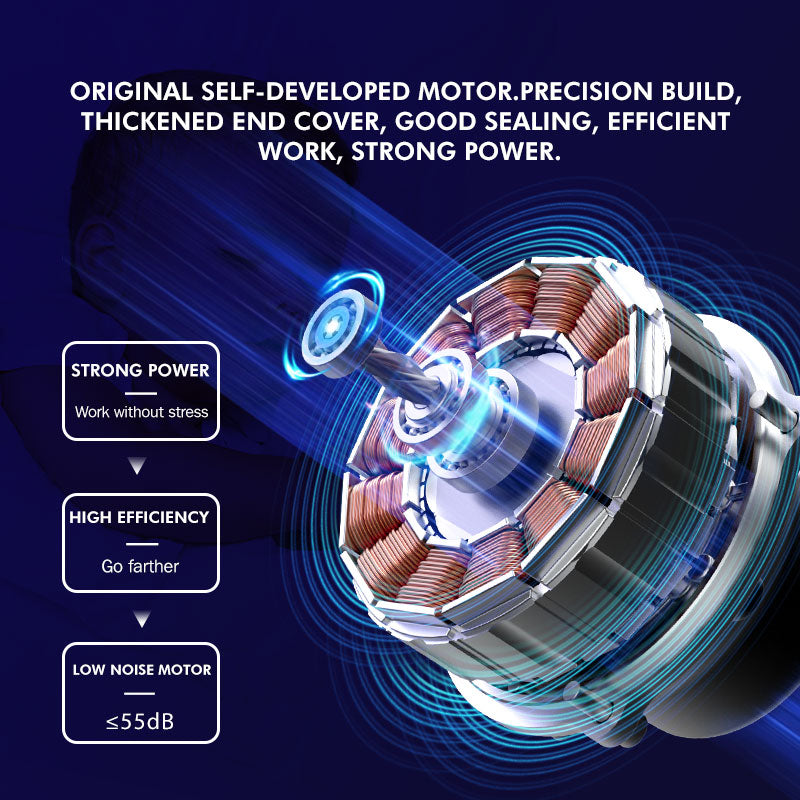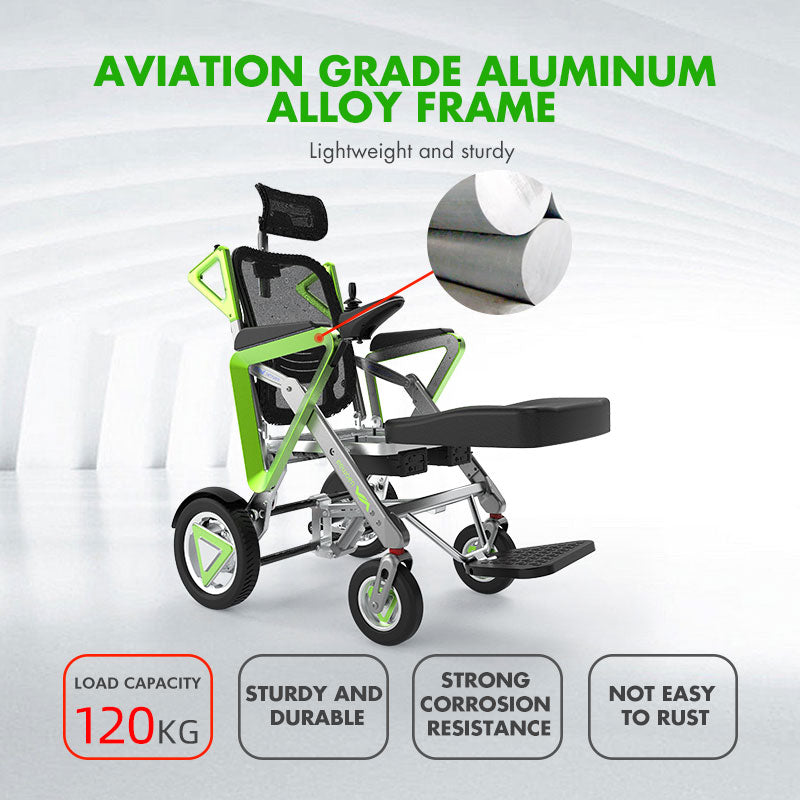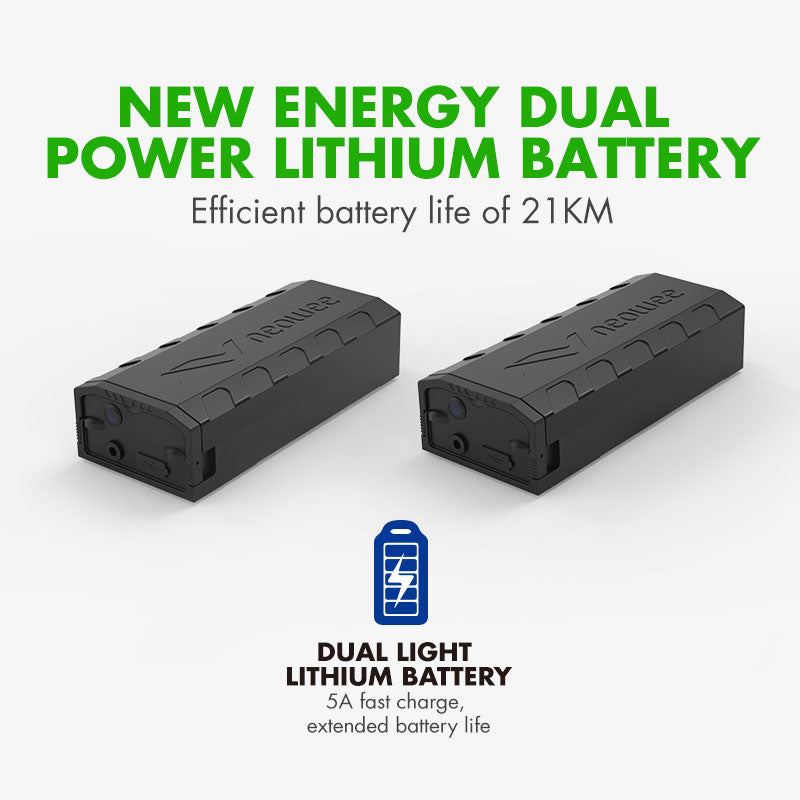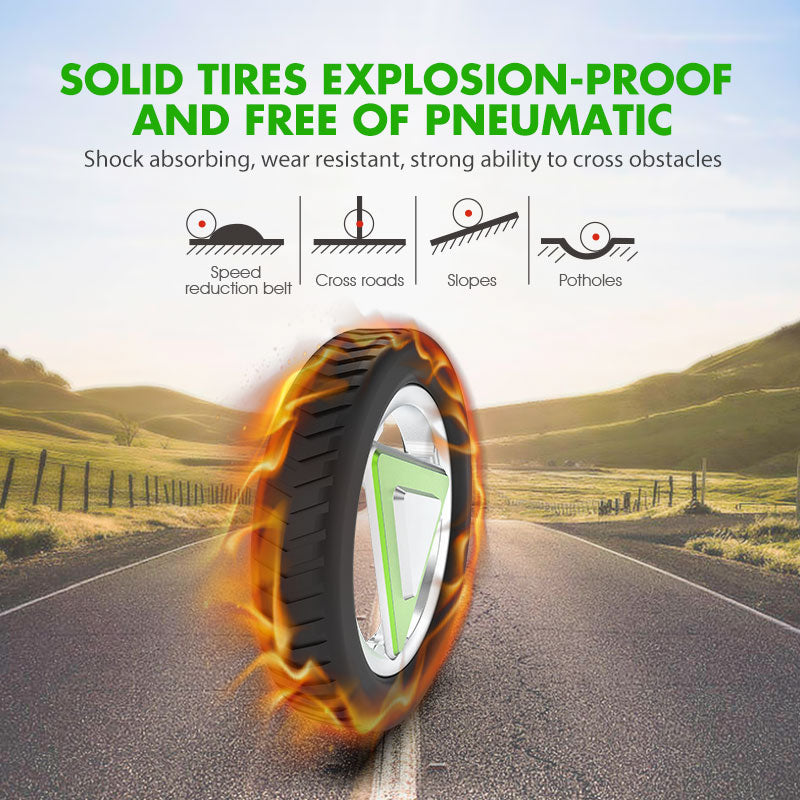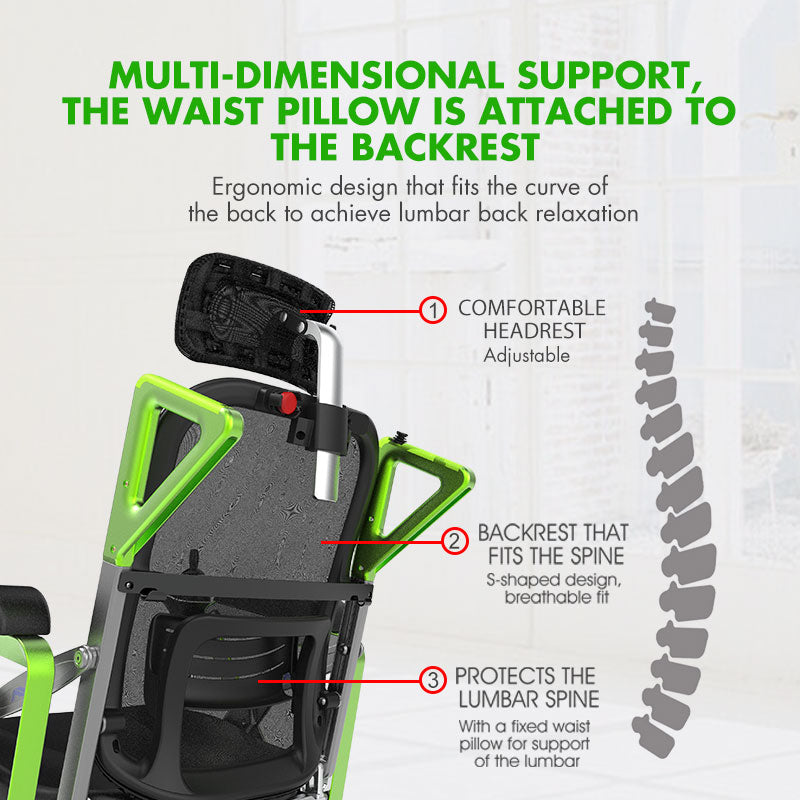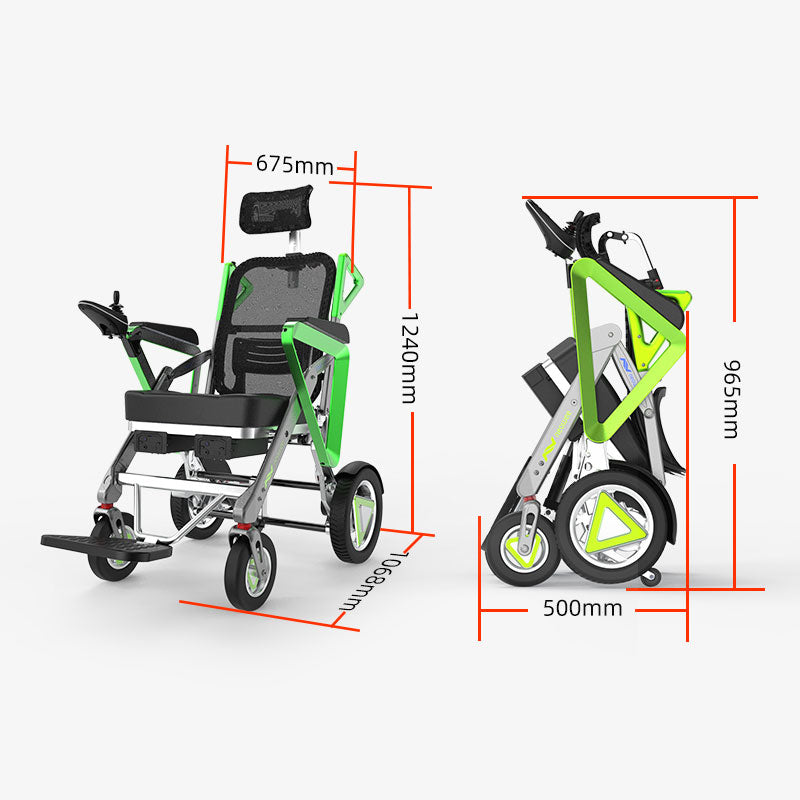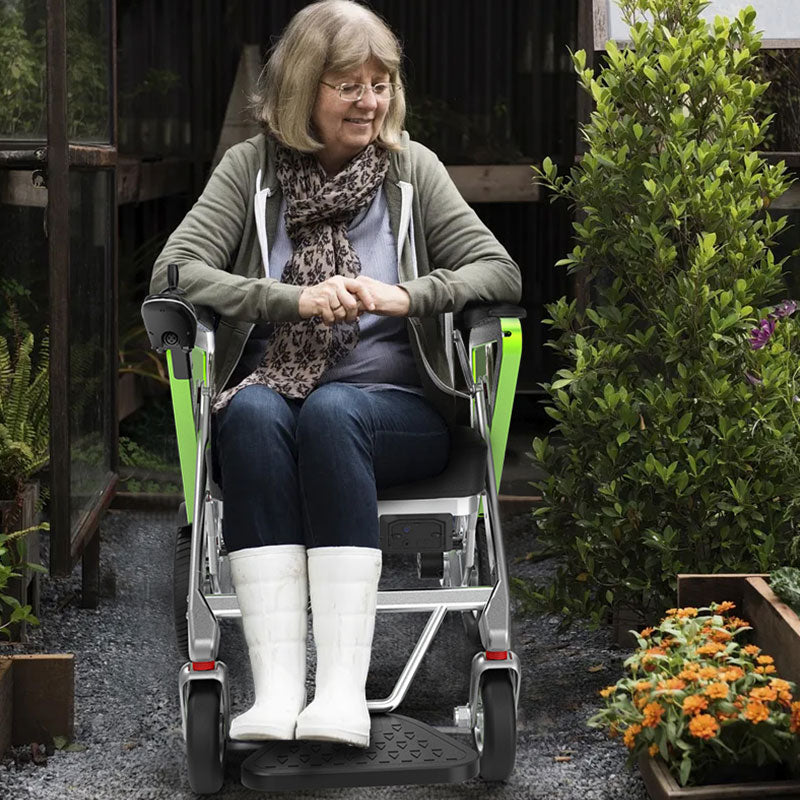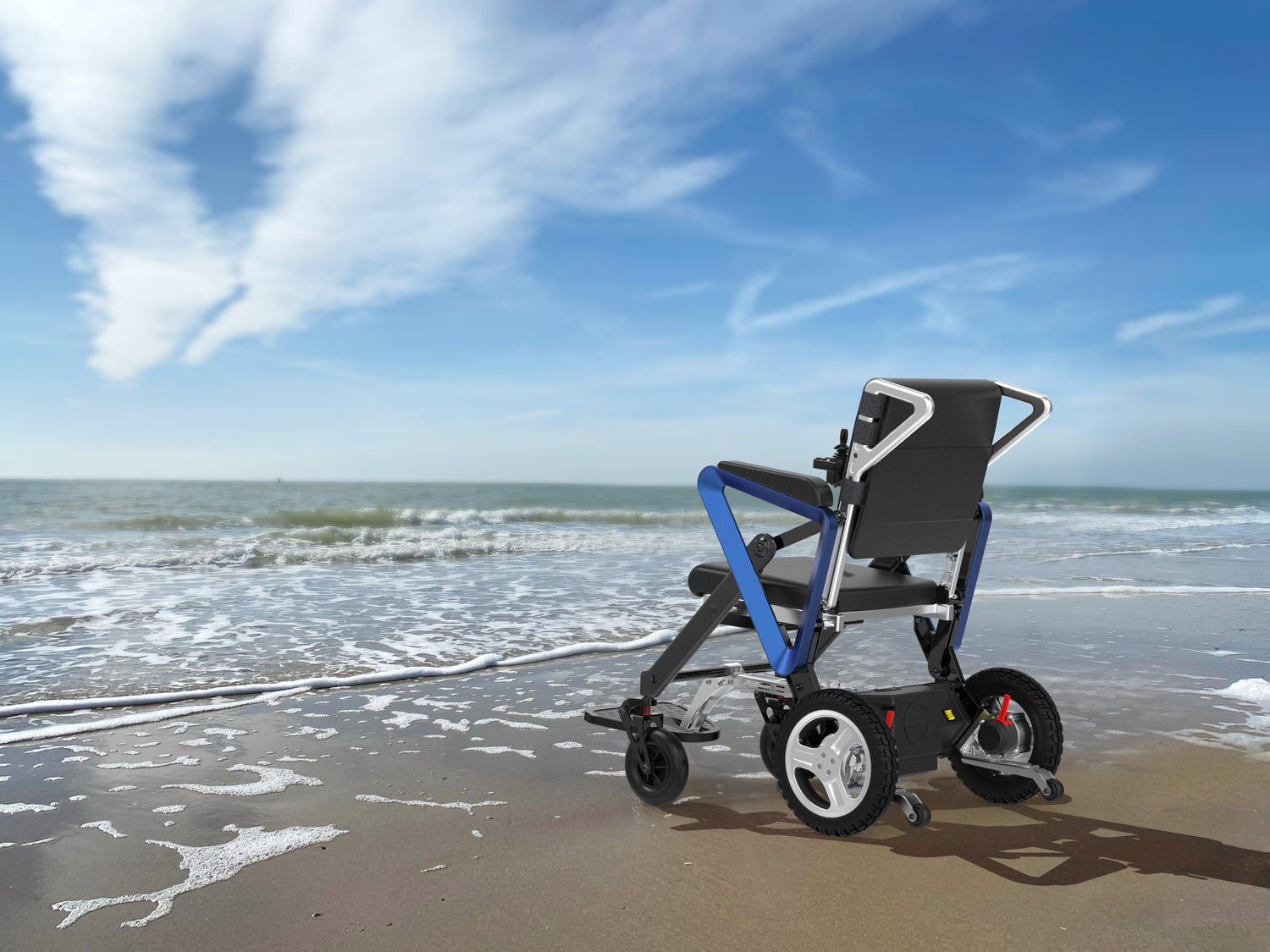 Enjoy your freedom!
The neowee free Intelligent Series Electric Wheelchair gives you freedom, YANG can attest. He brought his neowee free Series Electric Wheelchair and made a dream trip with his wife ROSE.