Free is a completely new type of electric-powered wheelchair. Compact, foldable and ultra-lightweight, it offers a host of unique features that provide added freedom, comfort and convenience. This is largely due its clever construction and the use of state-of-the-art technology, which together enable an extremely lightweight and compact wheelchair for long-range operation.
You will not believe it! Foldable and with a small battery pack that will allow you to drive across town and into your local cafe with confidence knowing your neowee power chair will easily fit into any environment and narrow places. The long-lasting battery will allow you to enjoy shopping and do whatever you want.
Dimension

 (L*W*H)

1065x690x925mm

Sitting height

545mm

Brake mode

Electromagnetic brake

Tire size

 (front/rear)

7''/12''

Load capacity

100kg

Battery capacity

6Ah*2 Lithium battery

Sitting width

430mm

Folded size

 (L*W*H)

480x690x985mm

Net weight

37kg

Wheel material

Aviation aluminum

Motor specification

24/250w*2 Brushless motor

Endurance

18km
Dimension 

Are you looking for an affordable, lightweight and airline approved folding electric wheelchair? The neowee Free Intelligent Series Electric Wheelchair,It is your best choice.
LIGHTWEIGHT AND EASY TO TRANSPORT:
Weighing in at 55 lbs with battery, The neowee Free Intelligent Series Folding Electric Wheelchair with Recline is one of the lightest folding electric wheelchairs on the market today. It folds up in 3 seconds and fits easily in most luggage. Very convenient for storage and travel. In addition, it has a headrest and the inclination of the backrest is adjustable.
OPTIONS TO CUSTOMIZE:
The neowee Free Intelligent Series limited edition folding electric wheelchair comes in different options that you can change to your liking to make it more comfortable. The frame is available in 3 different colors teal, blue, red.
Lithium-ion battery with up to 10 miles of range on a single charge
EASY TO USE REMOTE CONTROL:
One of the unique features of this folding power chair is that it comes with a remote control that can be used to operate the chair.  This is great if you are the caretaker of the wheelchair user and you want to control the chair for them.  There are a few easy steps to pair the remote control with the joystick, but once that is done, it is a breeze to operate.
AIRLINE & CRUISE LINE APPROVED
If you are an active and frequent traveler, The neoowee Free Intelligent Series Folding Electric Wheelchair is perfect for you as it is not only lightweight but also approved for air travel. In addition to this, this foldable electric wheelchair has a comfortable seat with memory foam for added comfort.
This electric electric wheelchair is equipped with dual engines and shock absorbers for a smoother and more comfortable ride.
Nine core advantages
Comfortable and low noise
Aluminum alloy frame
Aviation aluminum Lightweight and sturdy
Brushless motor, energy-saving and power-saving
Electromagnetic brake
360 degree intelligent control
Easy folding, no space
Stable climbing Power off without slipping
Double shock absorption design
Smooth driving on various roads
Anti-tip retractable wheel   
Share
View full details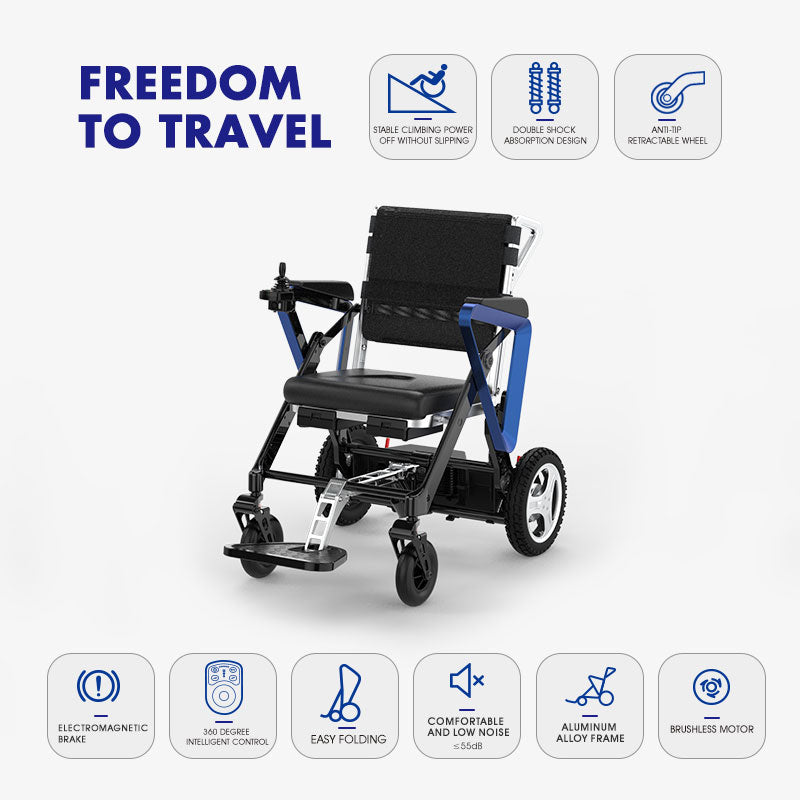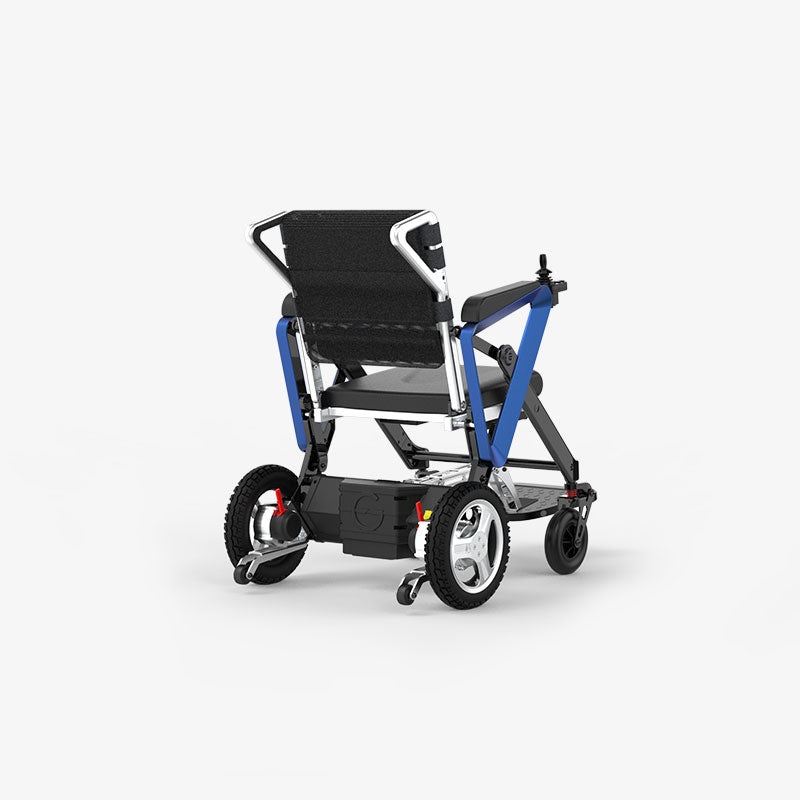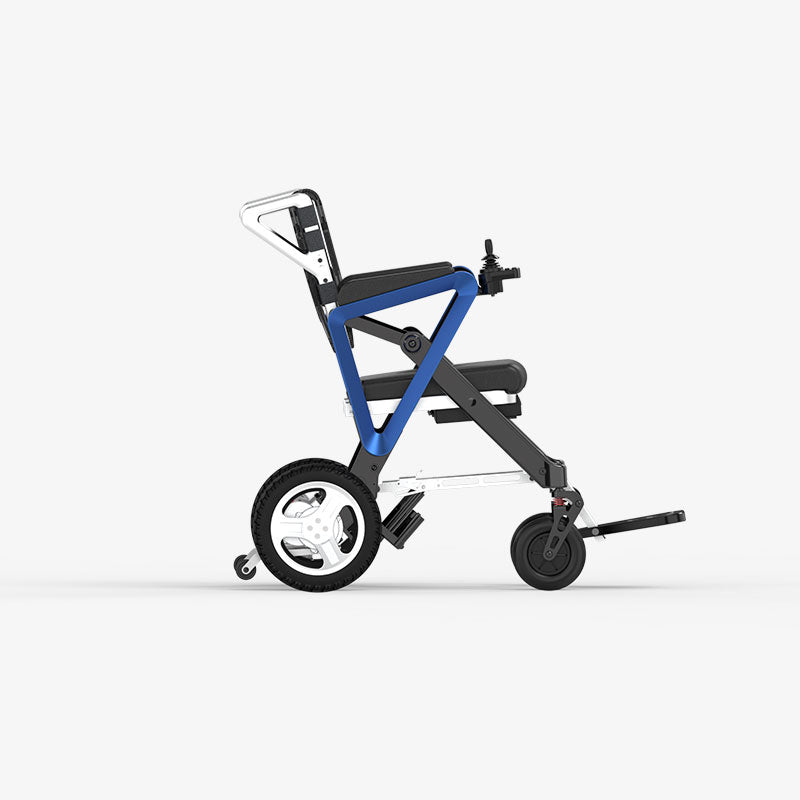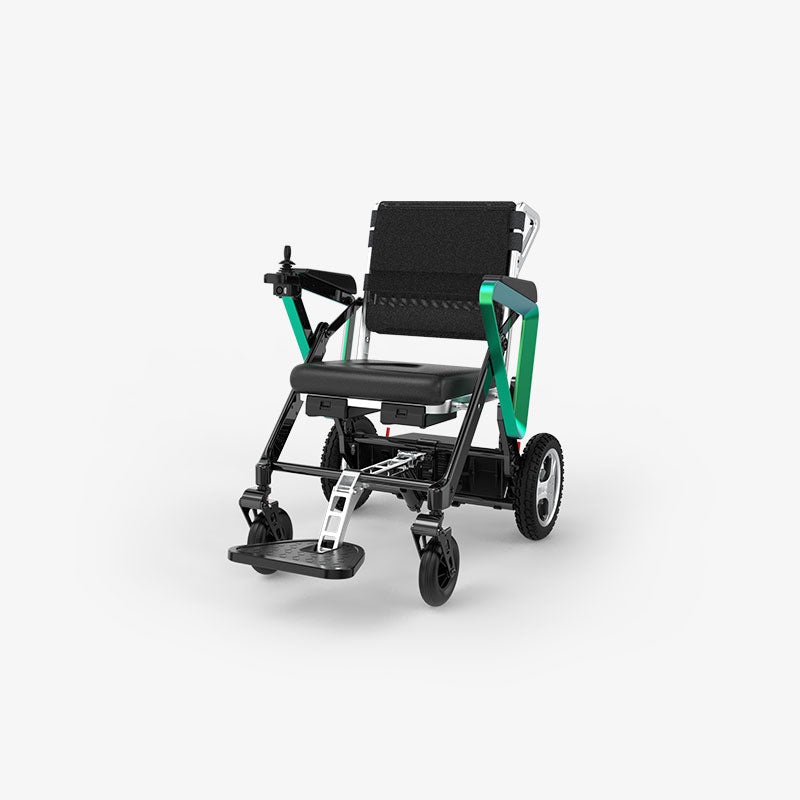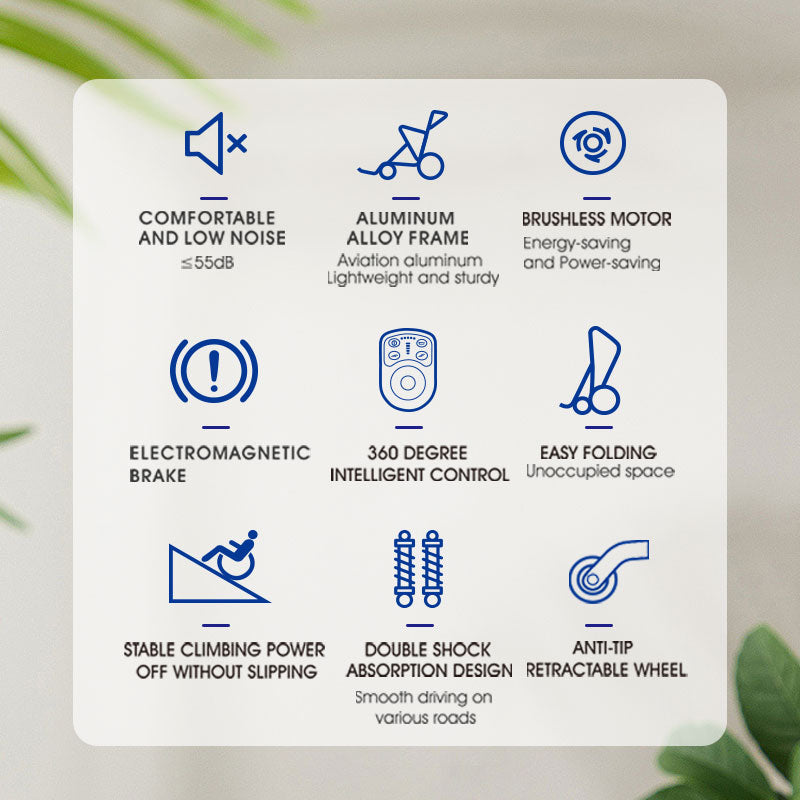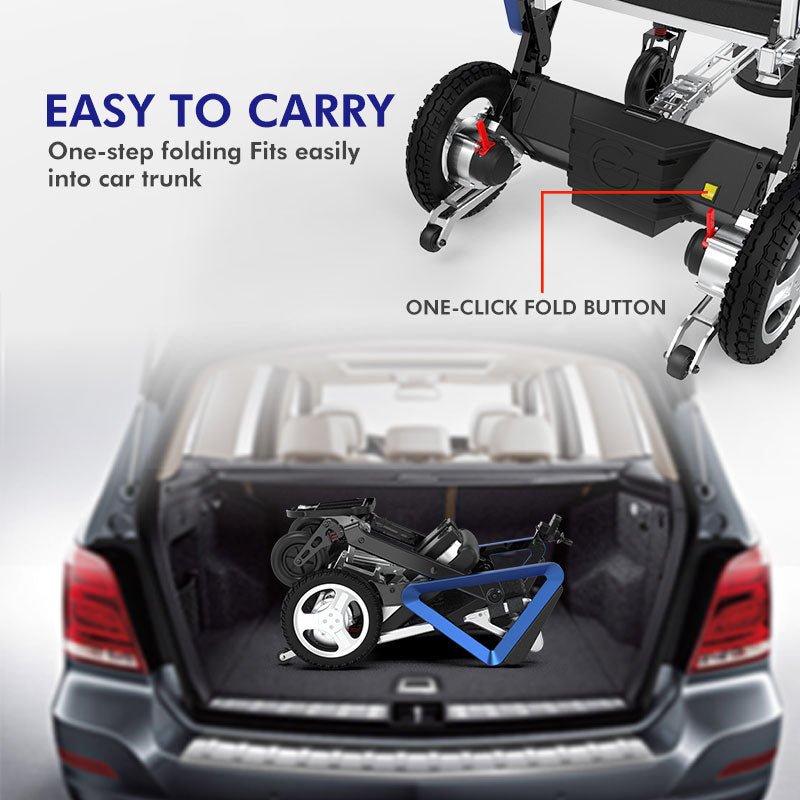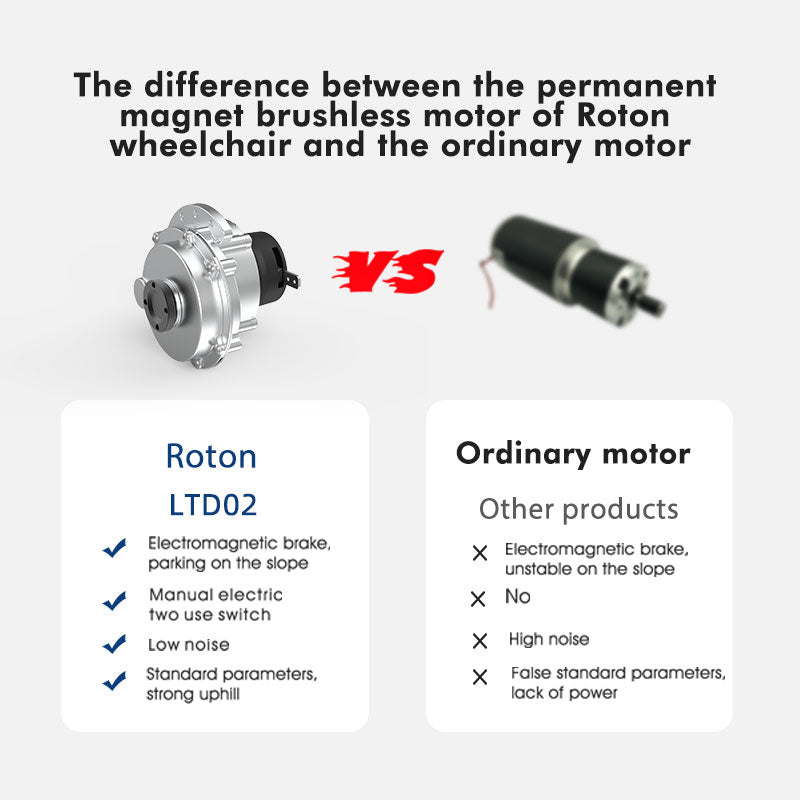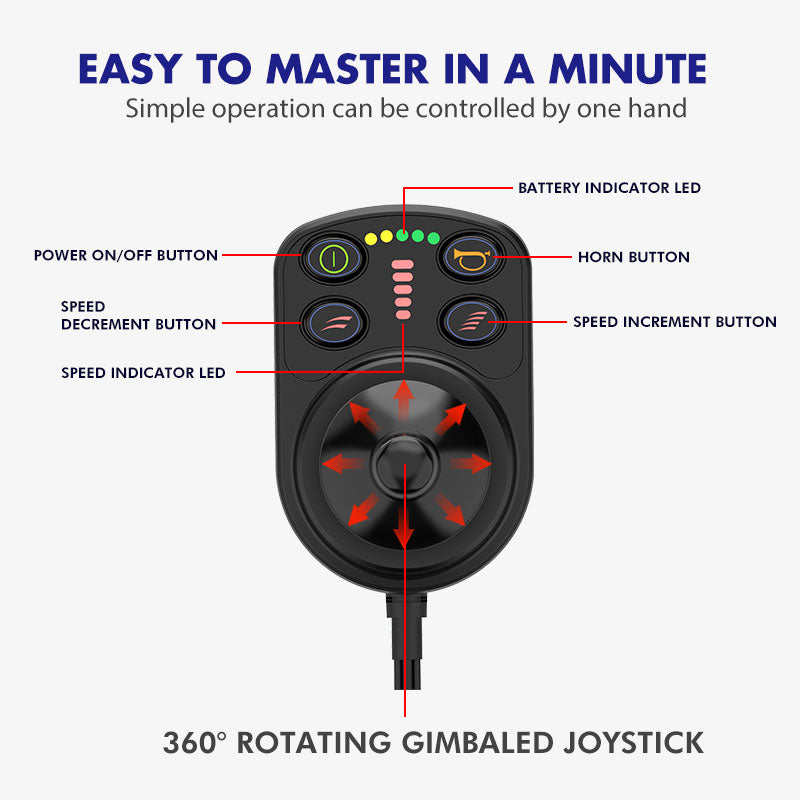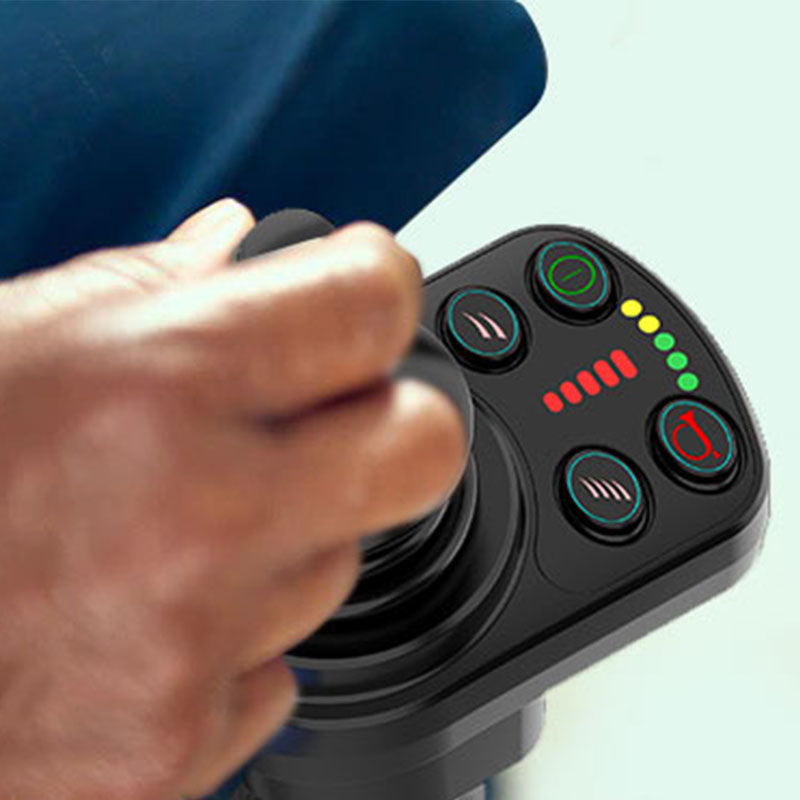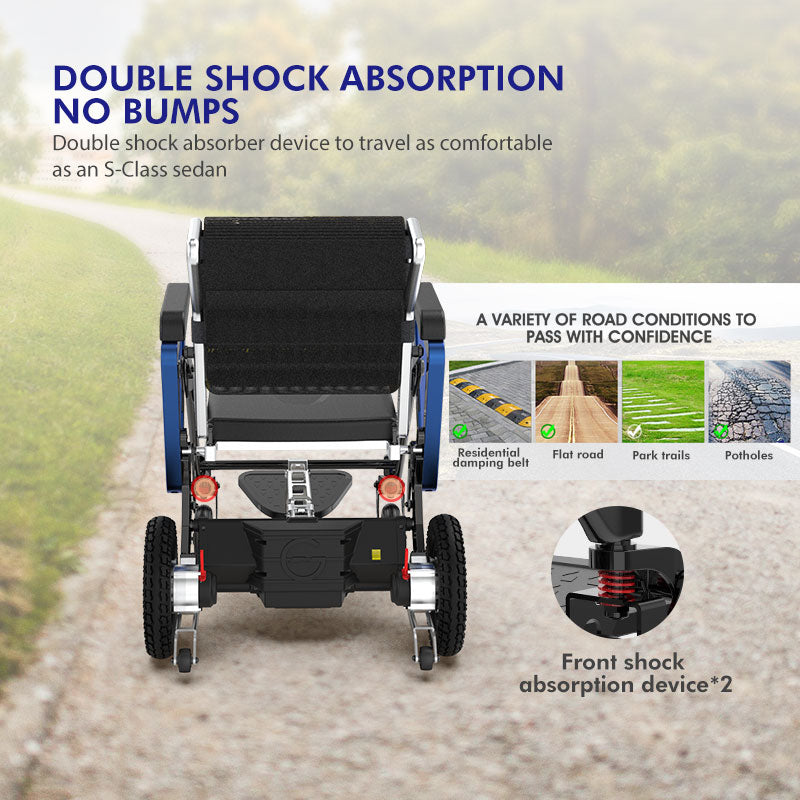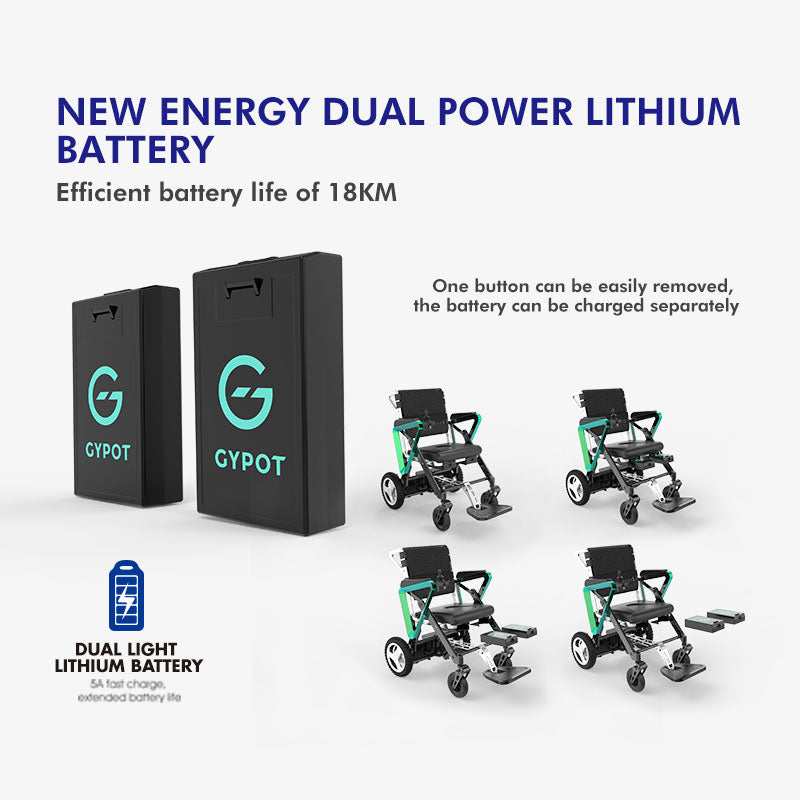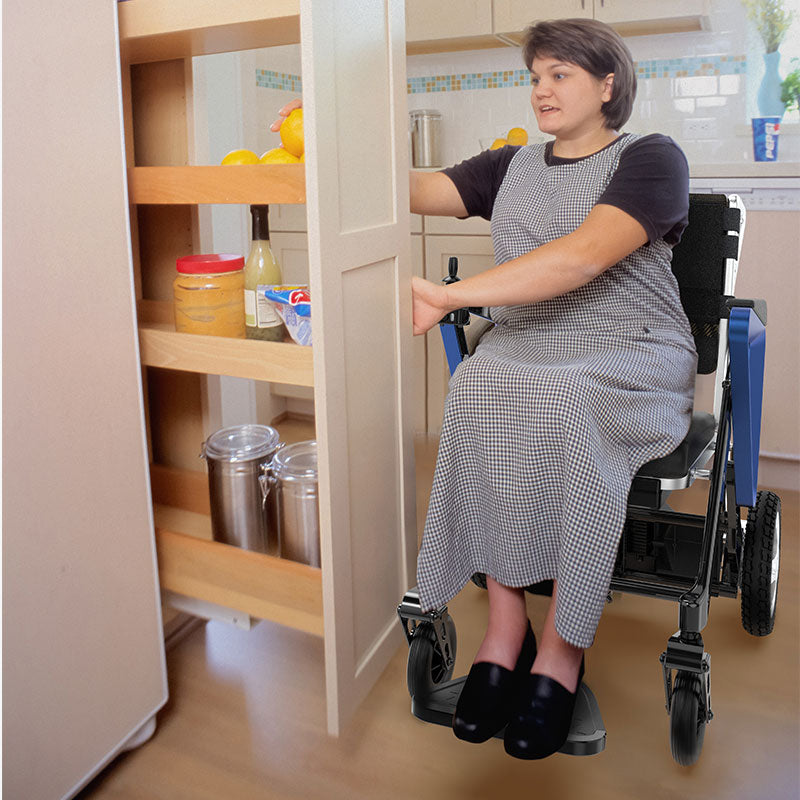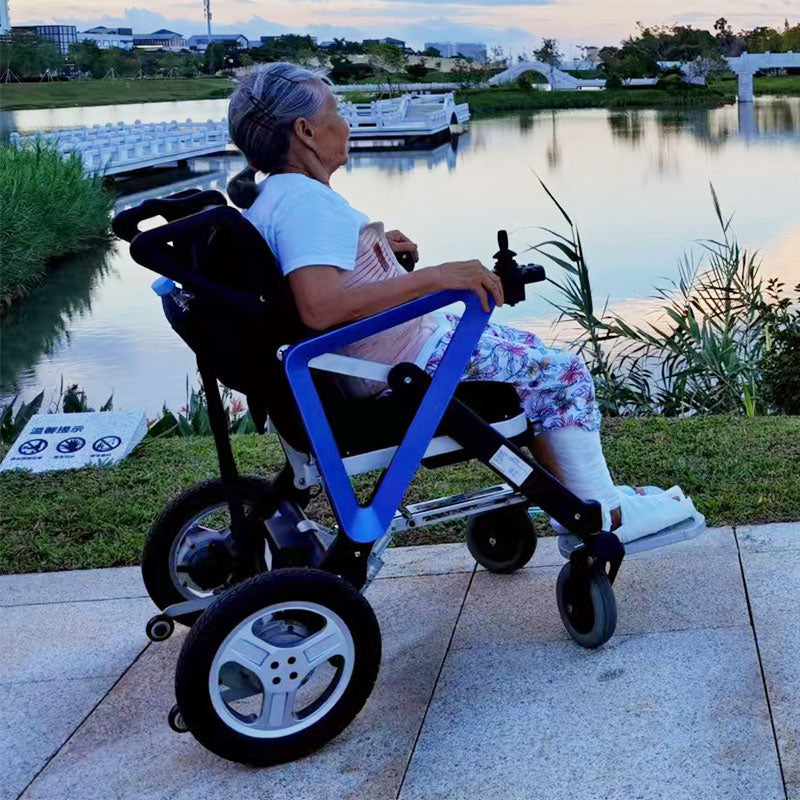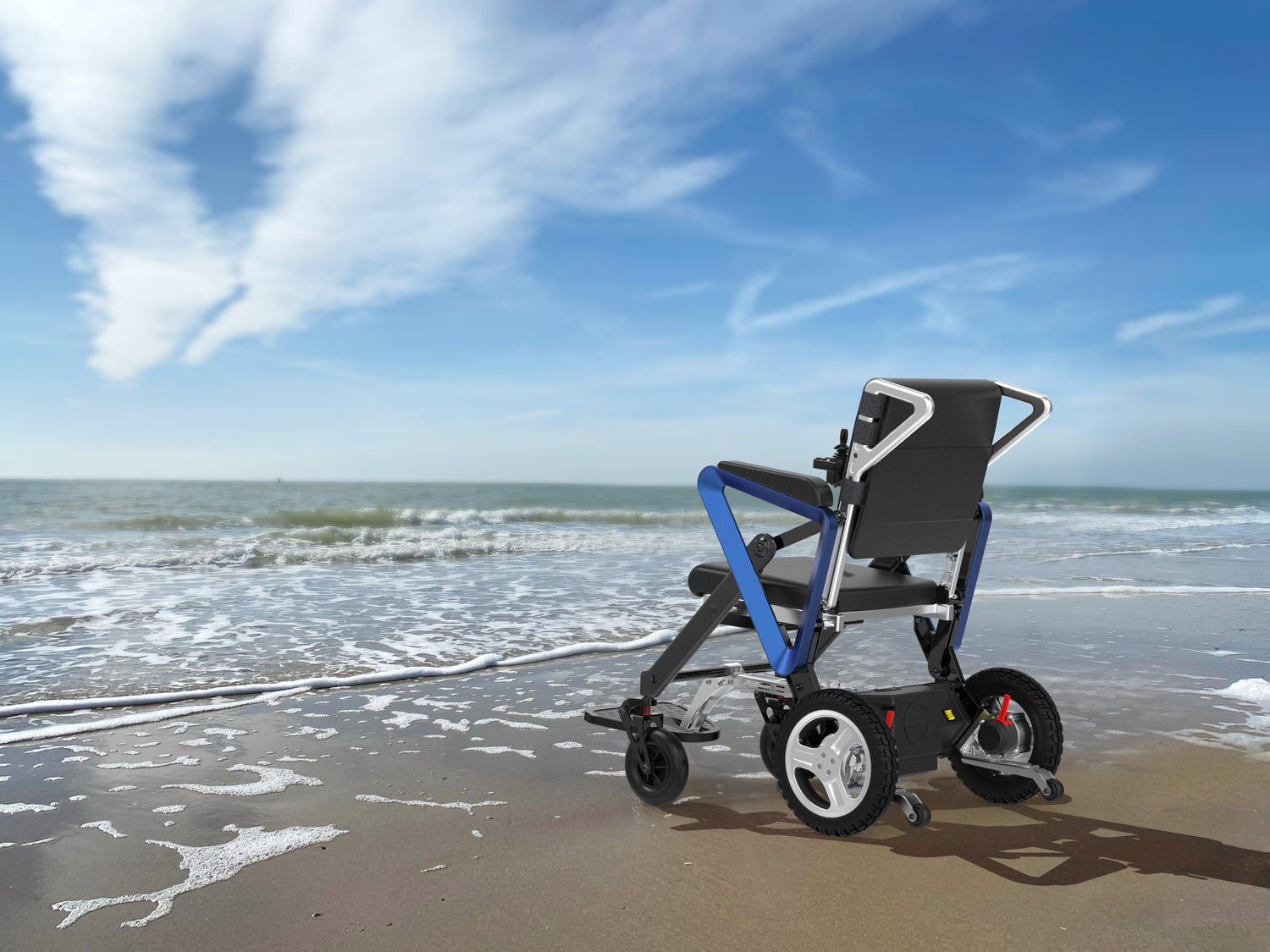 Enjoy your freedom!
The neowee free Intelligent Series Electric Wheelchair gives you freedom, YANG can attest. He brought his neowee free Series Electric Wheelchair and made a dream trip with his wife ROSE.